Biomass heating systems generate heat for your home and hot water from burning wood pellets, chips or logs; making them a great way to combat carbon dioxide emissions and save up to 80% on your heating bills.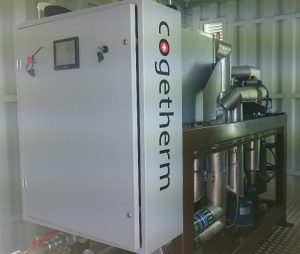 Wood pellets, chips, logs or other biological materials are fed – automatically, semi-automatically, or by hand – into a combustion chamber where they are ignited. The hot gas and air produced by this process travel through a flue, and are then passed through a heat exchanger, which transfers the heat to the water used in the property's central heating system. The excess heat is also stored in a thermal tank (also called a buffer vessel).
Biomass boilers are also available through the Renewable Heating Incentive. 
The Renewable Heating Incentive 
The Renewable Heat Incentive (Domestic RHI) is a UK Government financial incentive to promote the use of renewable heat. Switching to heating systems that use naturally replenished energy can help the UK reduce its carbon emissions. If you join and comply with the scheme rules, you'll receive quarterly payments for seven years for the amount of clean, green renewable heat the system produces.
Find Out More About The Renewable Heating Incentive 
Get in touch to find out how they can benefit your home.